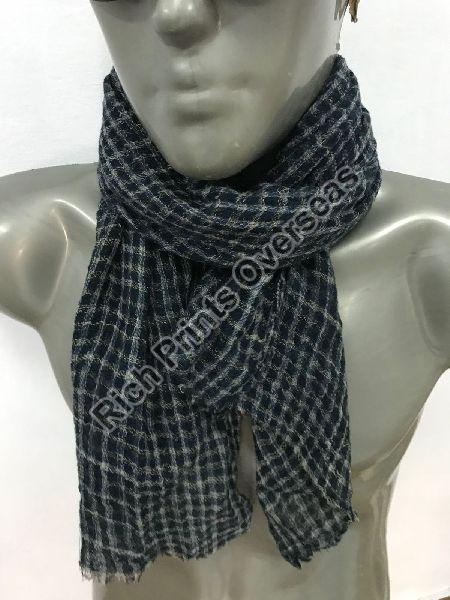 Boiled Wool Scarf Manufacturer is offering the best fashion and quality products to interested buyers. Bulk orders can be even placed for a better outcome.
Are you looking for a boiled wool scarf in bulk quantity? Yes. There is no shortage of manufacture available in the market offering the best quality and most affordable scarf made from boiled wool. However, for many of us, the term 'boiled wool' is something new. As the name implies these scarves are boiled to bring more warmth. These boiled wool scarves are an additional warm and fluffy-like feeling. The boiled wool embroidery scarves are available in fancy hand embroidery and work of beads on them.

So, here we will discuss a little about it.
History of Boil Wool
'Boiled wool' is a unique sort of fabric and is commonly used in berets, vests, scarves, coats, cardigans, and jackets. A proper mechanical process is used with the help of the water and agitation, shrinking knitted, wool-blend fabrics, woven wool, compressing and interlocking the fibers into a tighter felt-like collection. Felted wool and Wool felt are similar to boiled wool. These processes date back to the Middle Ages. The term felt itself belongs to West Germanic felt. Now, the Boiled or so-called felted wool is manufactured at the industrial level all over the world and is best known in the traditional textiles of Australia and South America.
There are different items are manufactured with the help of Boiled Wool
Wool Scarf
No doubt, scarves are an essential part of the winter in just in India but across the world. A scarf is a woolen piece made of wool that is used to cover the neck or shoulders, and many times over the head. For some fashion-conscious girls, it works as a fashion statement that also works as a barrier to the extreme cold weather.
The size of the scarves is wider than they are long. Moreover, the Boiled Wool Scarf Manufacturer in Punjab designs them into various designs and sizes. Shapes like Square, triangular and rectangular are more common these days. A scarf is an admirable way to blend fashion and utility. It is not just functional for keeping the warmth but even stylish as well. During the winters, they work perfectly to change your image.
Wool shawl
Attractive hand-embroidered boil wool shawl made with thread and beads work all over. Shawl possesses fringes on both edges. They are available in eye-catching floral designs. This shawl has a special design as well as unique amazing patterns. The right combination of the color and dress of the shawl can be perfect to give a perfect look to your personality. They can also be matched with your favorite jeans and top.
The Boiled Wool Blanket Scarf is a seasonal necessary for the cold weather, designed from warm wool in an additional large silhouette. The Boiled Wool Scarf Manufacturer in India also accepts personalized orders online. Bulk orders are accepted at a cost-competitive price.