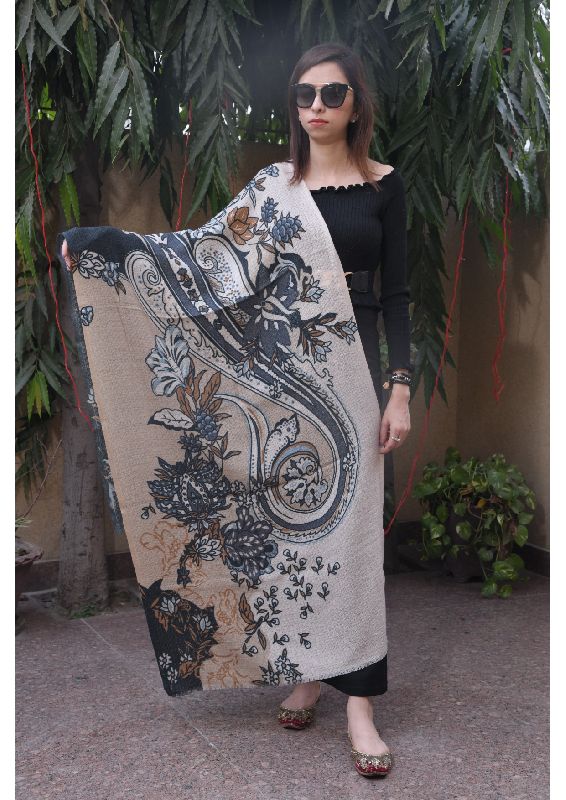 The good-quality and stylish Wool Dobby Cloud Stole is available in the market. They are supposed to be classy and amazing.
Are you looking for good-quality wool stoles on the market? Well. You can find the special quality of cloud stole in several designs and patterns. What does Dobby Weave mean? It is a kind of special weaving technique used to produce different designs on the fabric. It includes a unique dobby loom that allows for the addition of extra threads. It also results in intricate, small designs and patterns. The dobby weaves can be complex or simple, according to the harnesses and intricacy of the design.
A wool dobby cloud stole is a special stole prepared from wool fabric and woven with the help of a dobby weave style. The combination of wool's warmth and the dobby weave's complex design forms a stylish and cosy accessory appropriate for colder weather.
Why should you buy the Wool Dobby Cloud Stole?
Material
The best thing about the stoles is that they are made from wool. It is a natural fibre known for its softness, warmth, and ease. Wool is sometimes selected for cold-weather accessories due to its outstanding insulation properties.


Dobby Weave
The stole is woven with the help of a dobby weave design, which adds special design and texture to the fabric. Dobby weaves can make special, intricate, and artistic designs to boost their aesthetic appeal.


Lightweight and Soft
Not just made of wool, the stole is made to be soft and lightweight. It makes sure to drape quite easily over the shoulders or around the neck without feeling too bulky or even heavy.


Warmth
No doubt, wool is an outstanding insulating material. It assures a great level of protection and warmth against cold weather. A wool dobby cloud stole is expected to keep you comfortable and cosy during chilly days.


Versatile Styling
Stoles are flexible accessories that can be easily worn in stylish ways. A girl or woman can quickly drape it over her shoulders. As a shawl, wrap it around the neck just like a scarf. It would be better to use it as one of the most stylish fashion accents for diverse outfits.


Stylish designs are available
Now, you can easily add a sophisticated and elegant touch to the stole, making it appropriate for casual or formal events.


Various Colour Options
Wool dobby cloud stoles are available in a wide range of colours. It lets you select the best one that complements your personal preferences and style.


Fringed or Finished Edges


The stole's edges can be rightly finished with fringes or tidily sewn edges, adding a polished appearance to the accessory.


If you are searching for a wool dobby cloud stole supplier, you should consider buying a special wool dobby cloud stole. It would be better to collect the details about the products along with their specifications shared by the suppliers. It will assist you to know the special qualities and features of the unique stole to assure outstanding requirements.