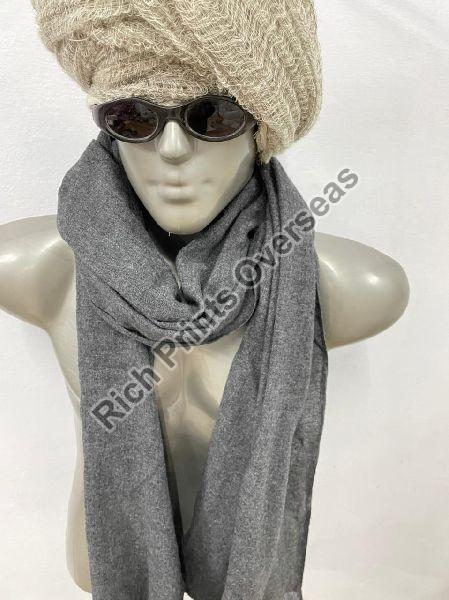 Lambswool is the best quality wool, and it is taken from the first layer of lamb. Lambswool is light and soft, and it is best for weaving scarves & stoles. The crimp in the wool retains heat, even though the outer layer repels water. Lambswool is the best fibre that changes body temperature and helps you to stay warm or cool. lambswool is spun into the finest of yarns to produce the scarves and stoles in this collection. Several Lambwool stole manufacturers in India are supplying the best stole to the customers.


Lambswool is the highest quality sheep's wool and has great demand in the market due to its softness and strength. lambswool keeps the body cool, and also it is water-repellent along with dust resistant. Counted amongst the fine grade textile lambswool is a must-own clothing item in your wardrobe. Lambswool Stole manufacturer is offering the best quality materials to the customers at affordable prices. Here are some of the benefits of lambswool:

Absorb Moisture
Lambswool is an excellent water absorbent. This material is the ideal material for making socks, carpets, and beddings because even without frequent washing, this wool won't stay damp or smelly. You can wear your lambswool stole or woollen attire without having to worry about

Versatile
Versatility is the vital reason for selecting lambswool for woollen clothes or other apparel. This Lambswool can be used to make various clothes like cardigans, shirts, skirts, pants, socks, gloves, head warmers, and many more. It can also be used for making blankets, beddings, and insulation. Lambswool can also be used to make both thick apparel and light apparel as per the requirements of the customers.

Stunning Colour range
Lambswool is available in a variety of colours and looks stunning when worn. You can opt for monotones or multicolour depending on your colour preference. It means that you need not settle when it comes to wearing your favourite cardigan, stole, or woollen attire. Quality lambswool retains its colour for a long time allowing you to make the most out of your investment. Due to its high quality, Lambswool Stole Manufacturer in Punjab is in great demand.

Anti-allergenic
Synthetic fabrics may cause allergies and skin irritation; however, Lambswool is soft material best for sensitive skin types. As a top-grade material, it is not known to aggravate health like asthma. The hypoallergenic feature of lambswool is best for upholstery for its ability to accommodate all skin types.

Breathability
As a fabric, lambswool scores high on breathability. When worn as a cardigan, stole or any woollen attire, it leaves ample space for the air and heat to seep in. It enables you to feel comfortable when wearing it.

Hence, we conclude that lamb wool is best for clothing and also for furnishings. Sweaters, scarfs, Mufflers, etc are made from lamb wool and are best for protecting against cold weather. This lambswool is also crafted in various colours and is the softest wool in the world. This lambswool is a soft, luxurious, and warm fabric, and it is also comfortable to wear.

So, if you are looking for the best wool then, lambswool is known to be the best fabric to protect against weather conditions. These woollen clothes also add beauty to the look. This lambswool is breathable and is comfortable for wearing during cold weather, and keeps the body warm. So, always look for the best Lambswool Stole Manufacturer for the best stole for your loved ones.